Welcome to Noblesville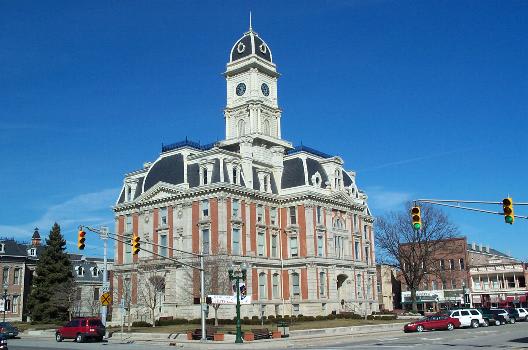 Living in Noblesville provides residents with competitive housing rates, exceptional schools, and high quality of life. Just north of Indianapolis and the near north side, Noblesville offers easy access to the many amenities of Indianapolis without the hassle.
For more than 190 years, individuals of all walks of life have called Noblesville home. As a city, Noblesville celebrates visions of the past while embracing the landscape of the future. Competitive advantages abound through a low cost of doing business, a world-renowned workforce talent base, and a quality of life that continuously receives national accolades. Our 3,600 acre
Corporate Campus
is home to such industries as the North American Headquarters of SMC Corporation,
Helmer Scientific
, and Pharmakon Pharmaceuticals. Several other corporations dot the Noblesville landscape including
Ambu/King Systems
,
IDI Composites International
, and
Noble Industries
.
Not only are we home to players on the world markets but also work hard to provide a nourishing environment to both starts and grow your business. Through entrepreneurial assistance and constant communication with our businesses about the local and regional economic climate, we are able to shift and change in order to better serve their needs. Some of our emerging small businesses who have recently been acknowledged include Verdure Sciences,
BlueSky Technology Partners
, and
National Transportation Consultants
. Our proximity to Indianapolis creates a unique opportunity to be close to suppliers, vendors, and a significant customer base while still enjoying the unrivaled local school systems, award-winning parks, open space, and the overall community atmosphere that is Noblesville, Indiana.
The Noblesville story is resounded by those who experience its authenticity each day. Whether it is your destination to live, work, play or visit you can appreciate the characteristics of a true All-American community. Experience the Commerce, Culture, and Community that thrives in Noblesville, the Heart of it All.