September ushered in a more complex real estate market in Central Indiana. As the statistics show in the markets we reviewed, the trend line isn't as consistent as in previous months. While Washington Township recorded a decrease in transactions in September, Meridian Kessler had a slight decrease, Butler Tarkington an increase, and Meridian Hills & Williams Creek an increase.
Matt McLaughlin & Associates continued with another busy month, listing 14 properties, pending 10 properties, and 15 sales with an average sales price of $710,000.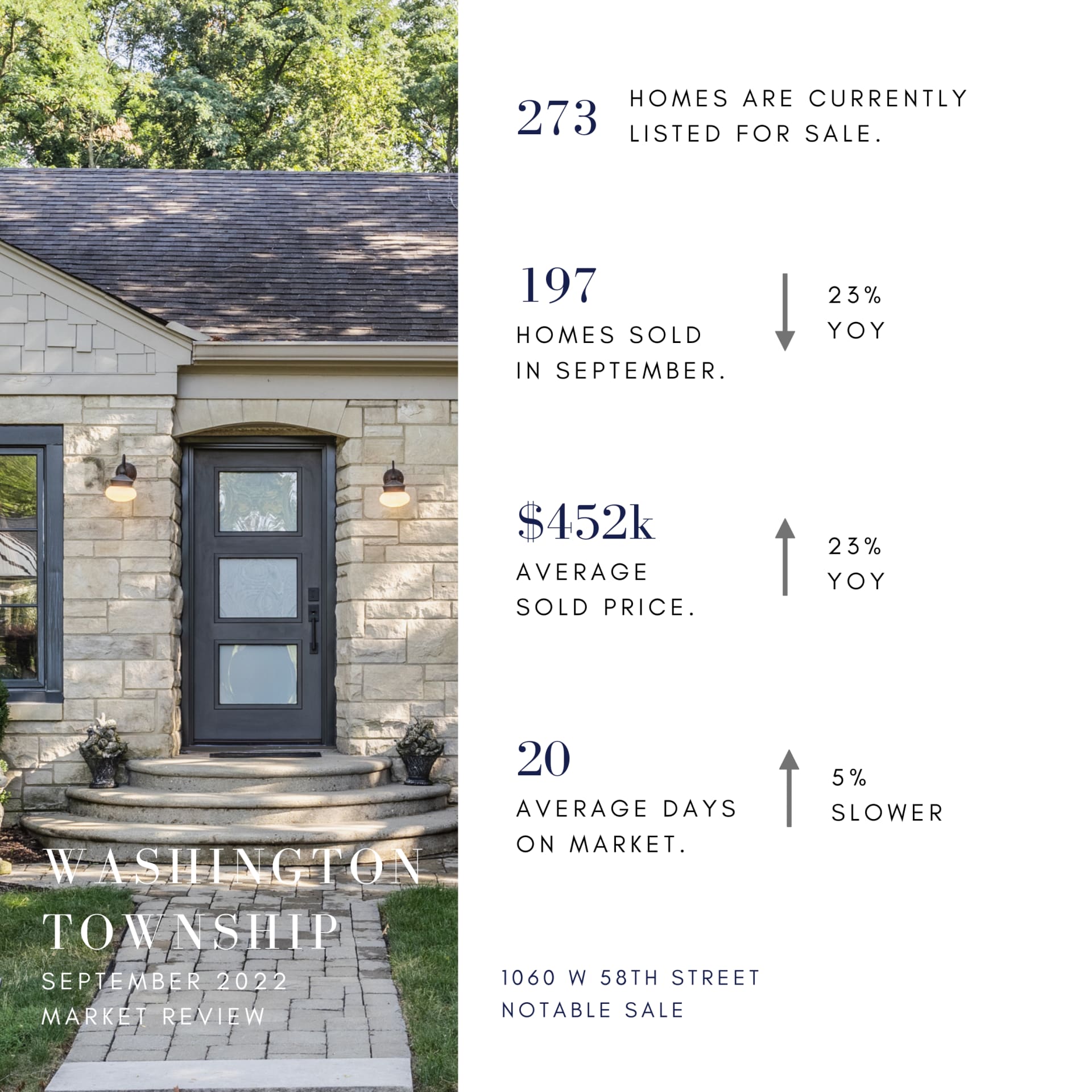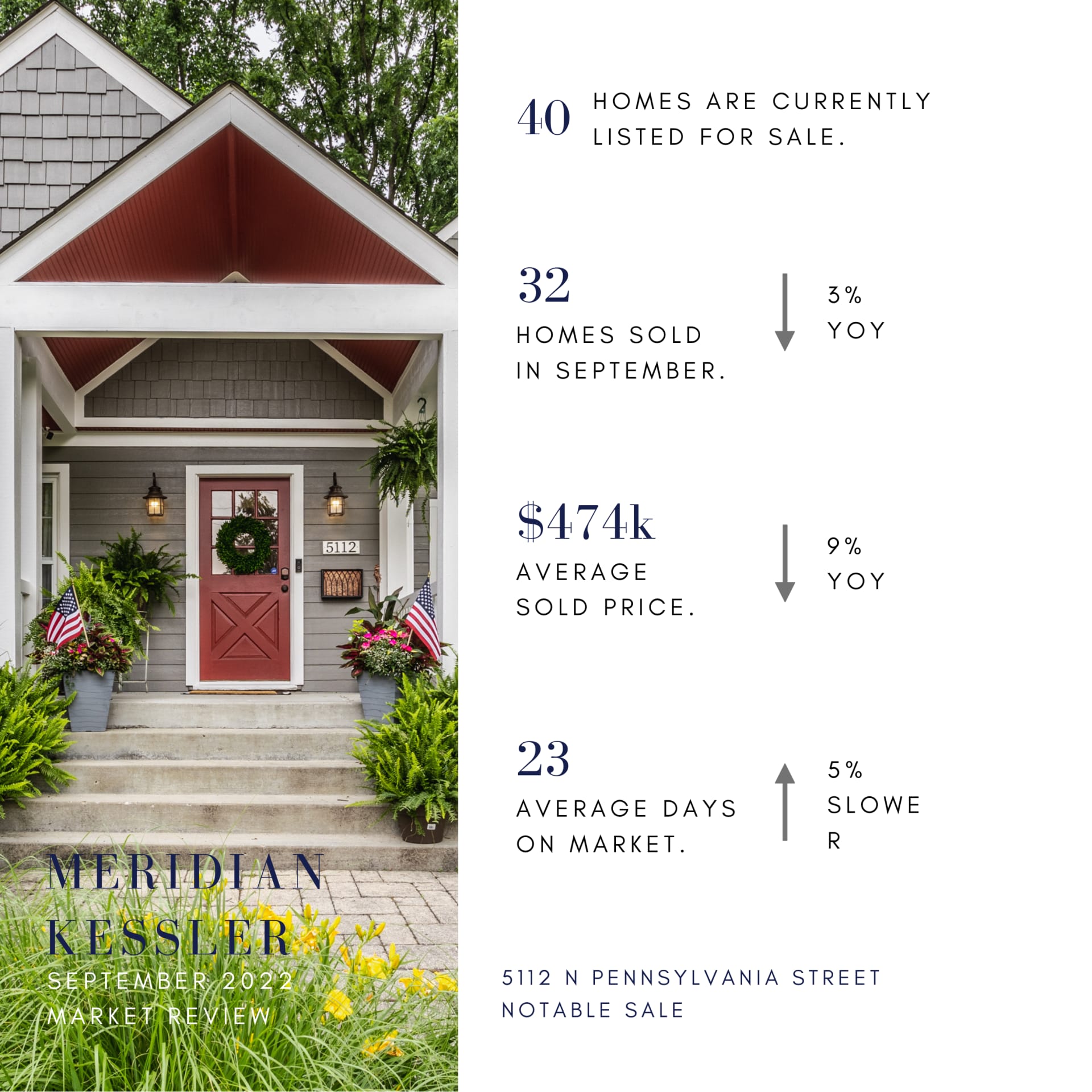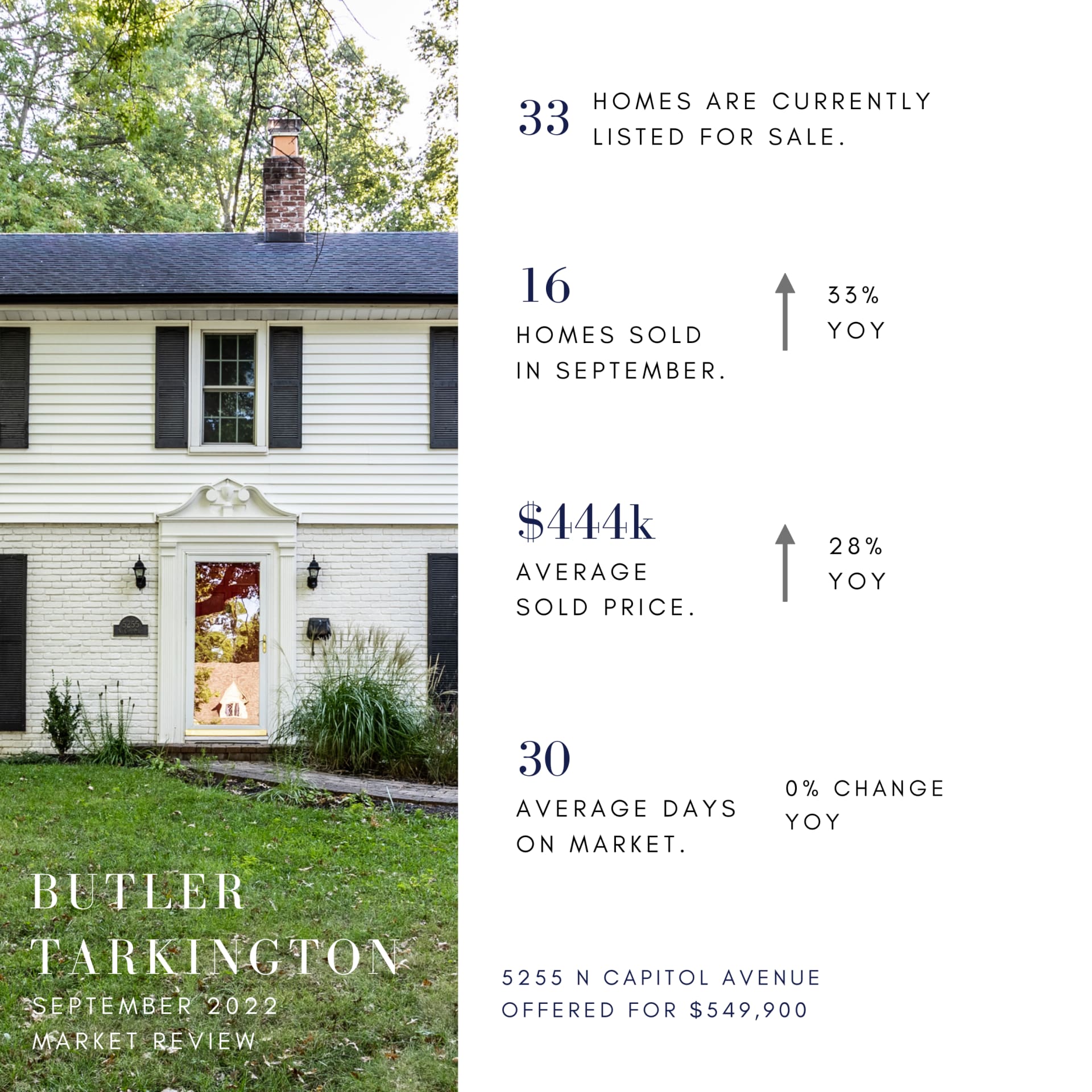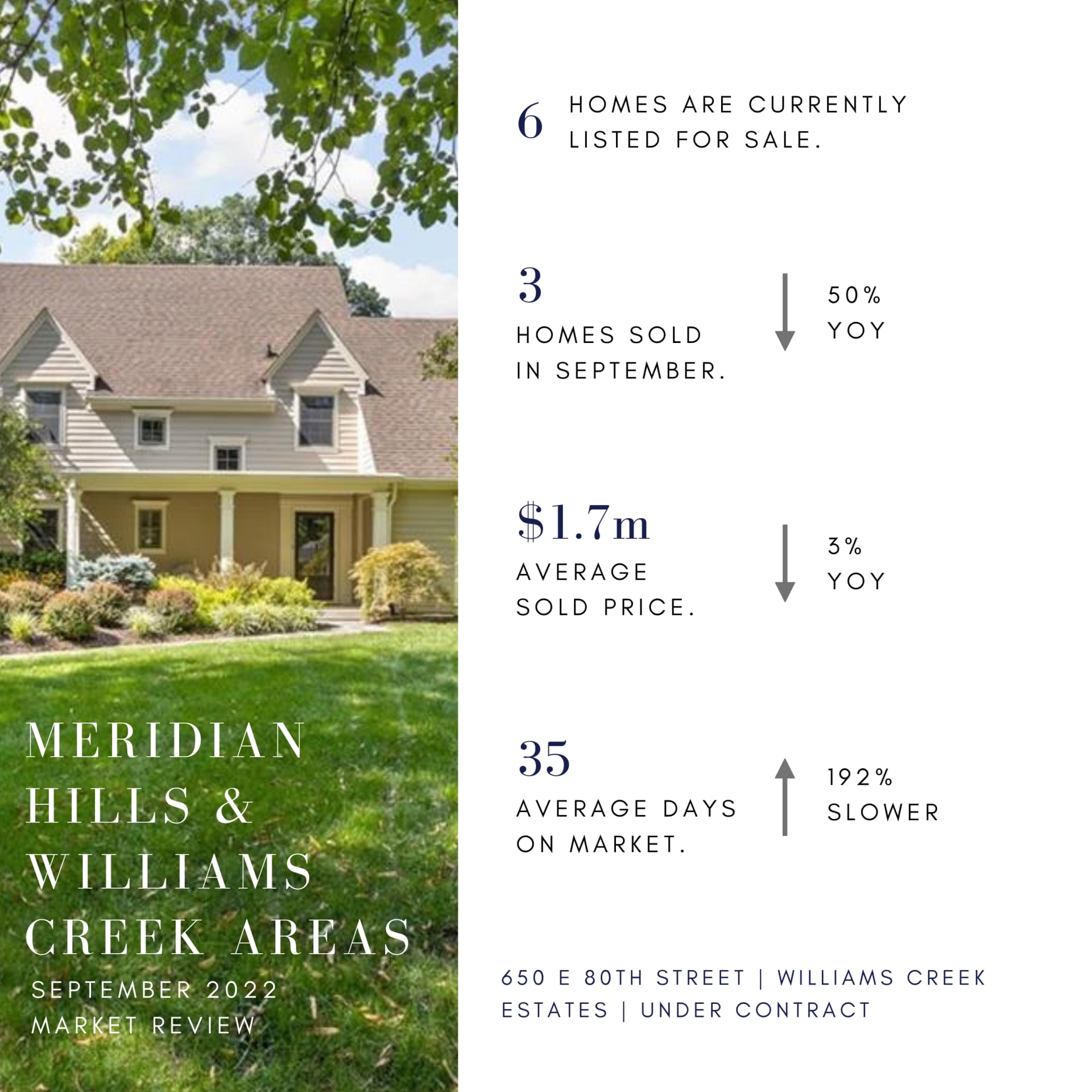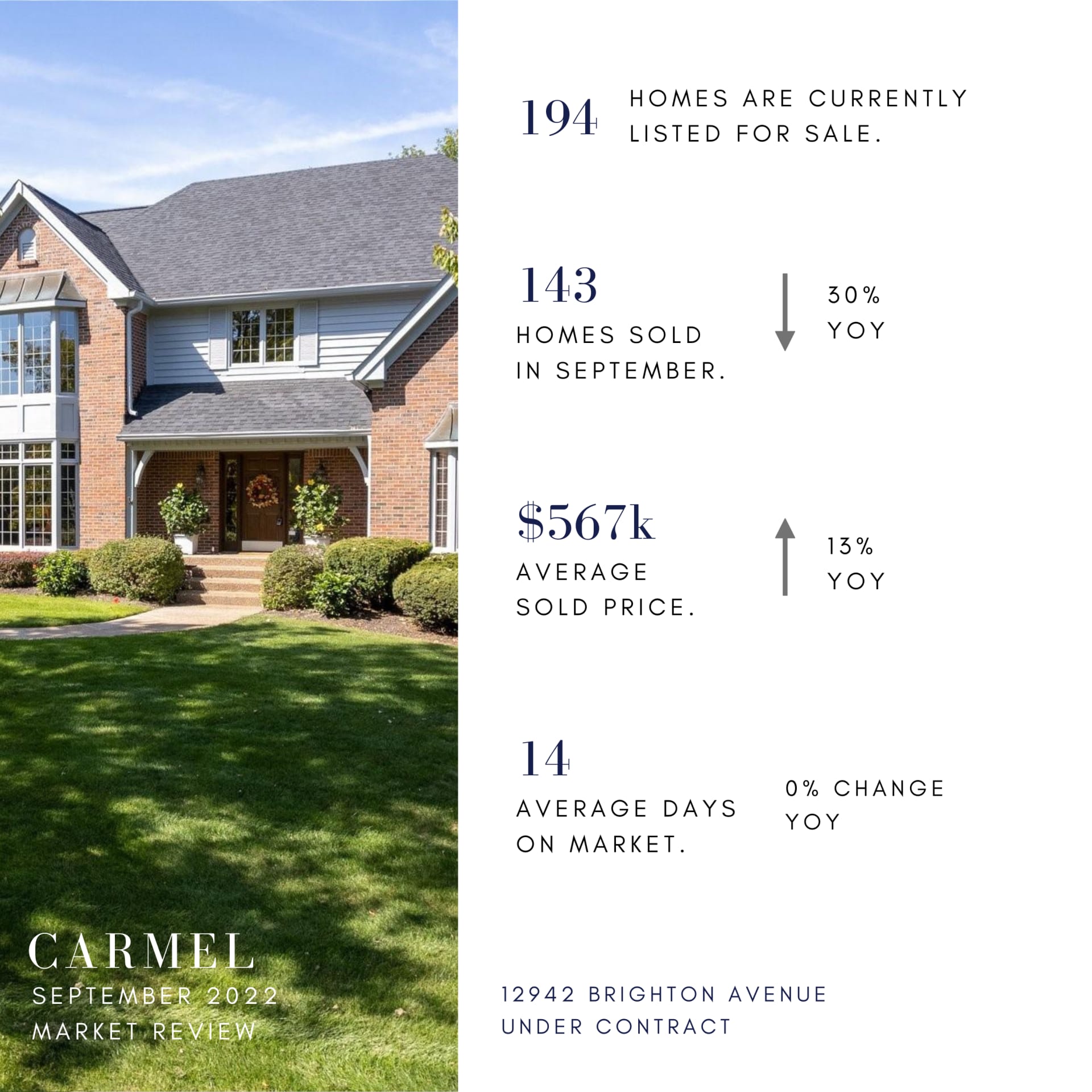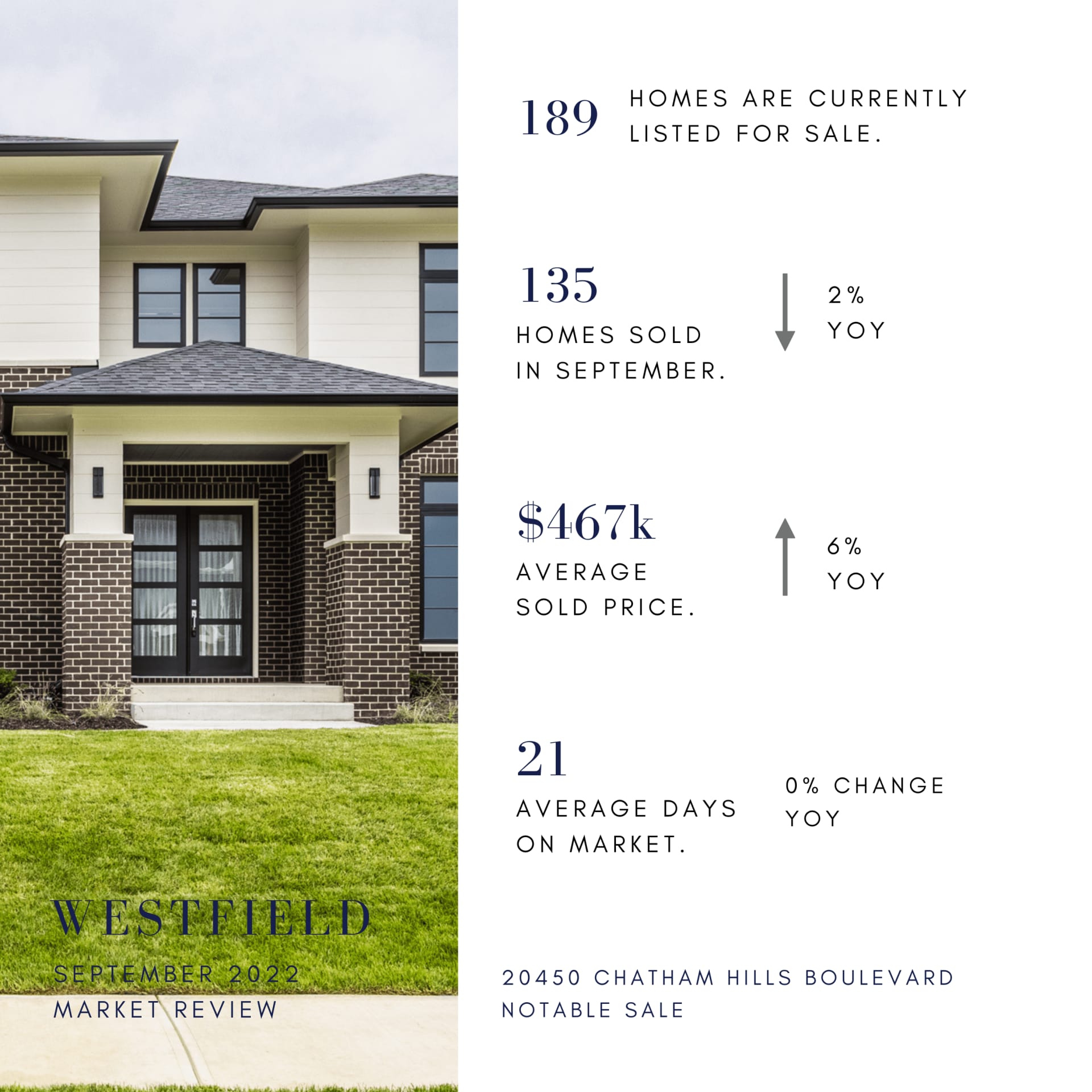 Data collected 10/18/2022 from MIBOR BLC and reflects 9/1/2022-9/30/2022.