While our team felt a slight slowdown in the pace of the market towards the end of the month, the numbers indicate the market felt a bigger shift overall. Nearly every market we reviewed in Central Indiana detailed a double-digit percentage decline in transactions compared to the same period the year prior. This dip in demand did not yet impact average sales price as all markets saw an increase in that indicator, other than the luxury market in Washington Township and Williams Creek and Meridian Hills Areas. This isn't to say that homes aren't selling, Matt McLaughlin & Associates currently has over 20 properties pending, 7 listings, and is prepping a handful of others for sale.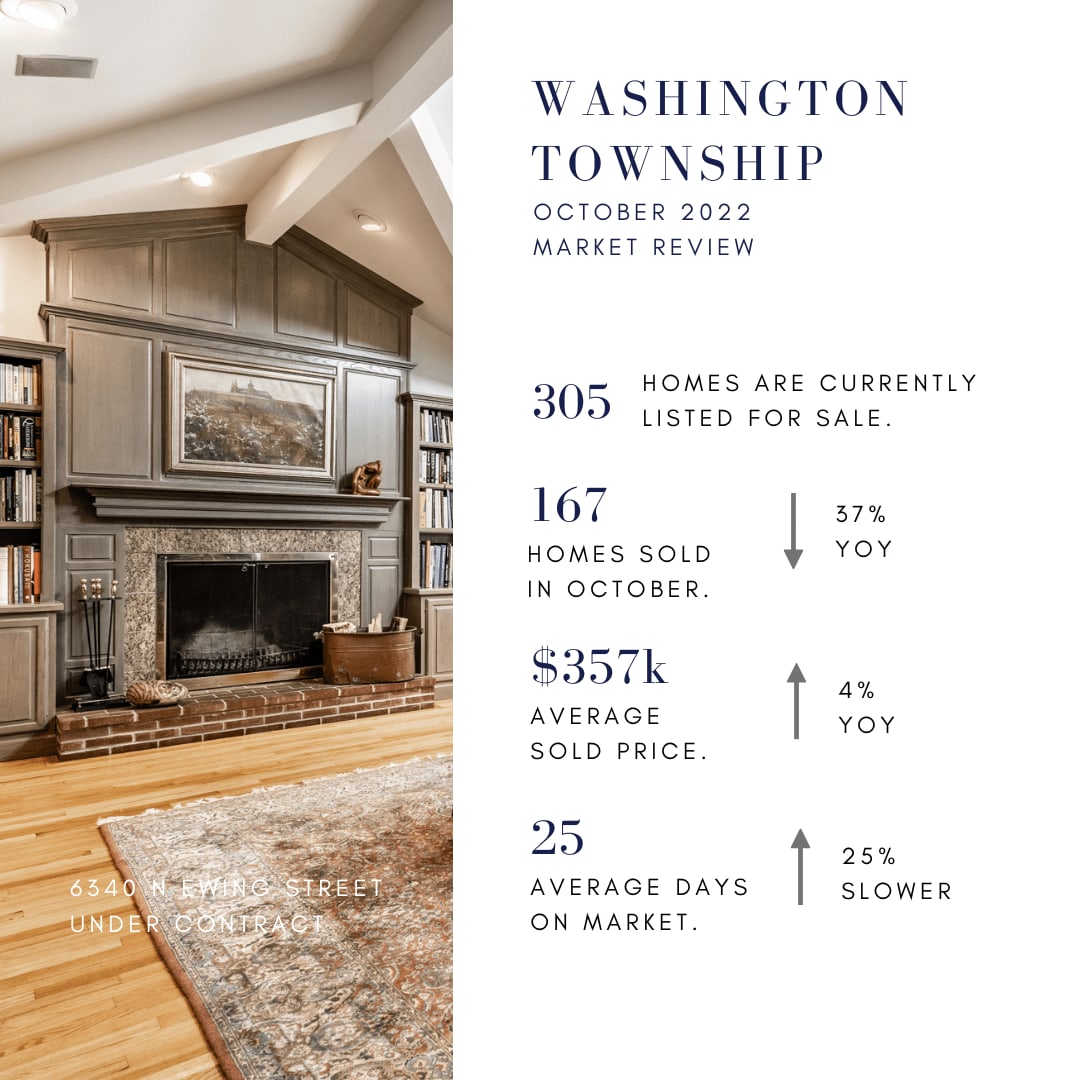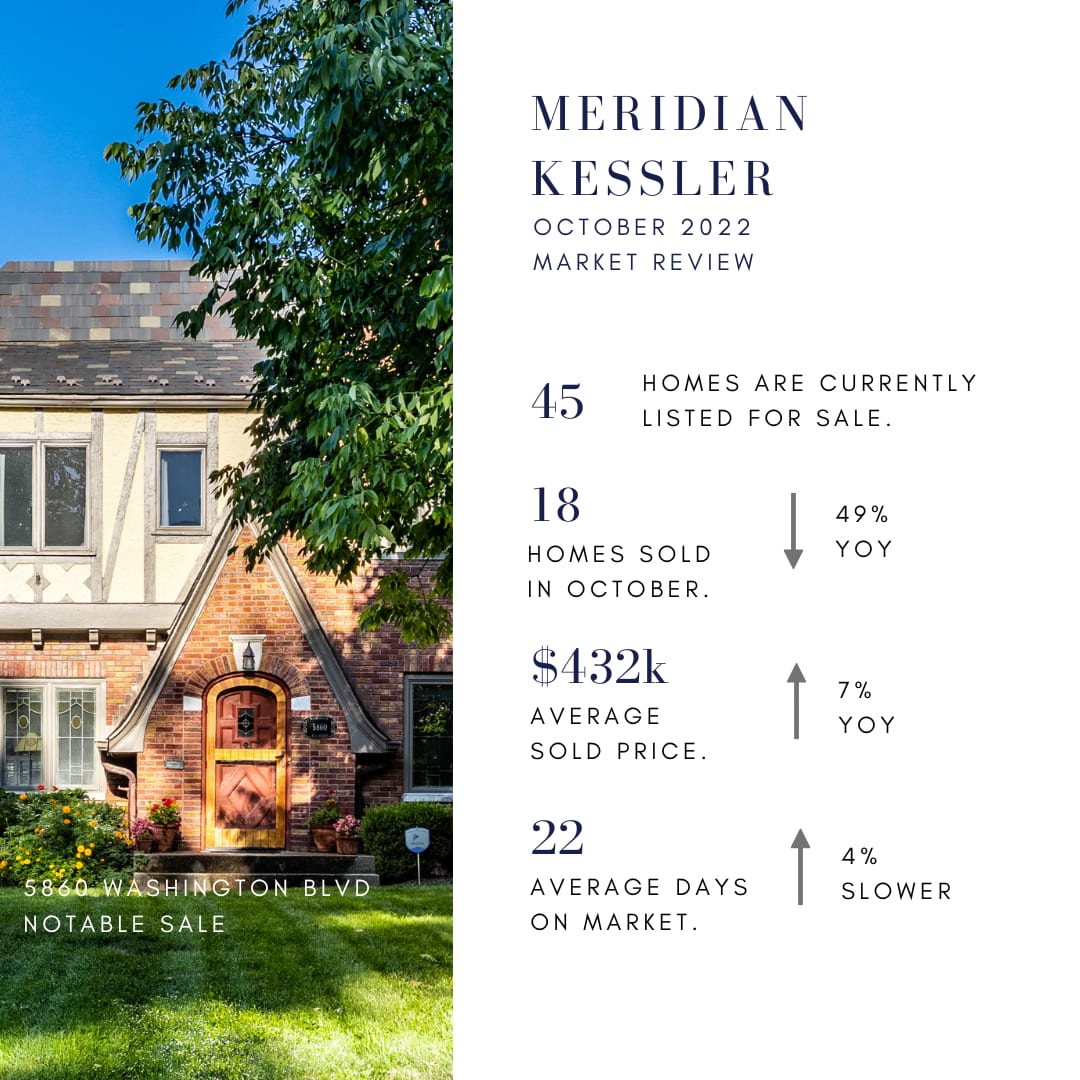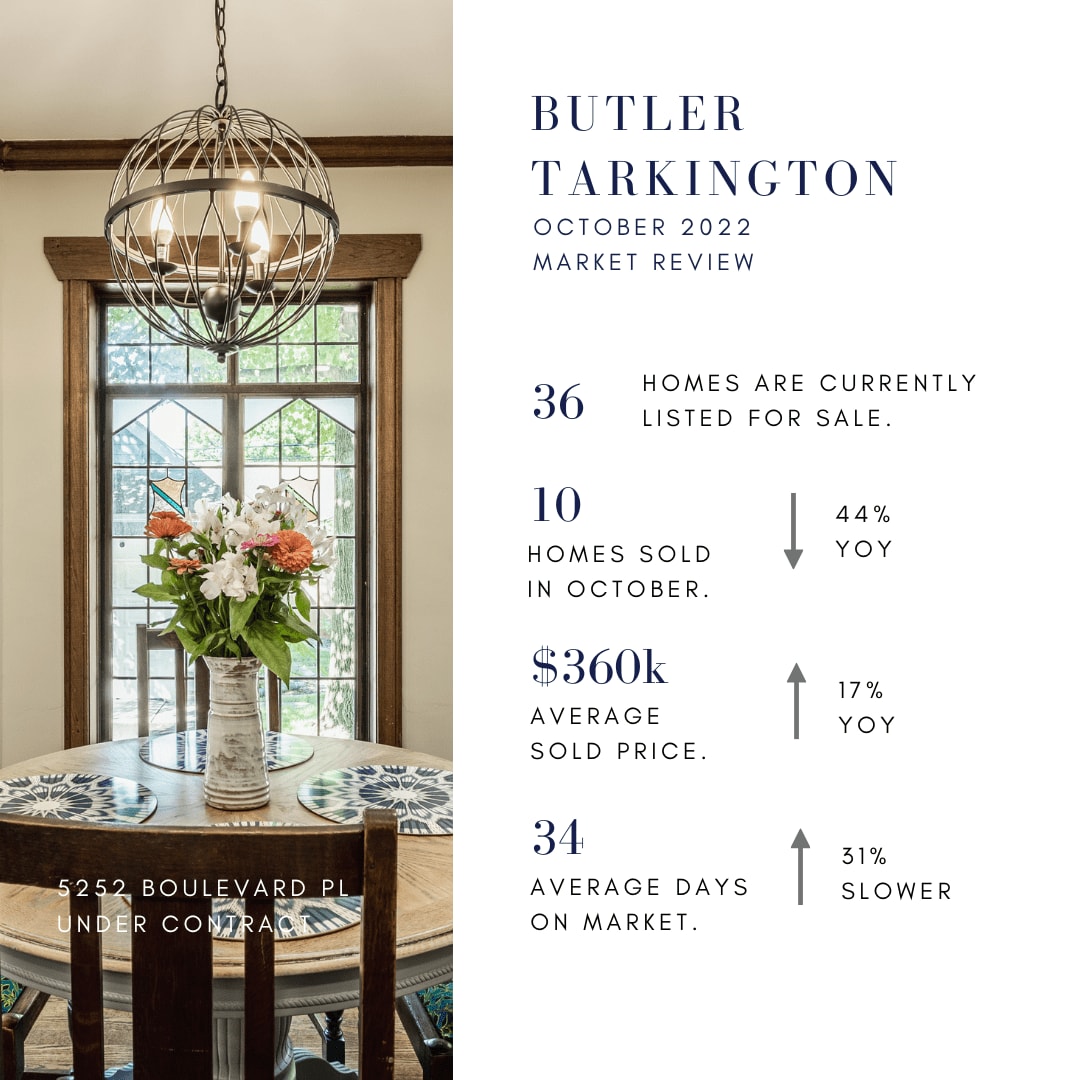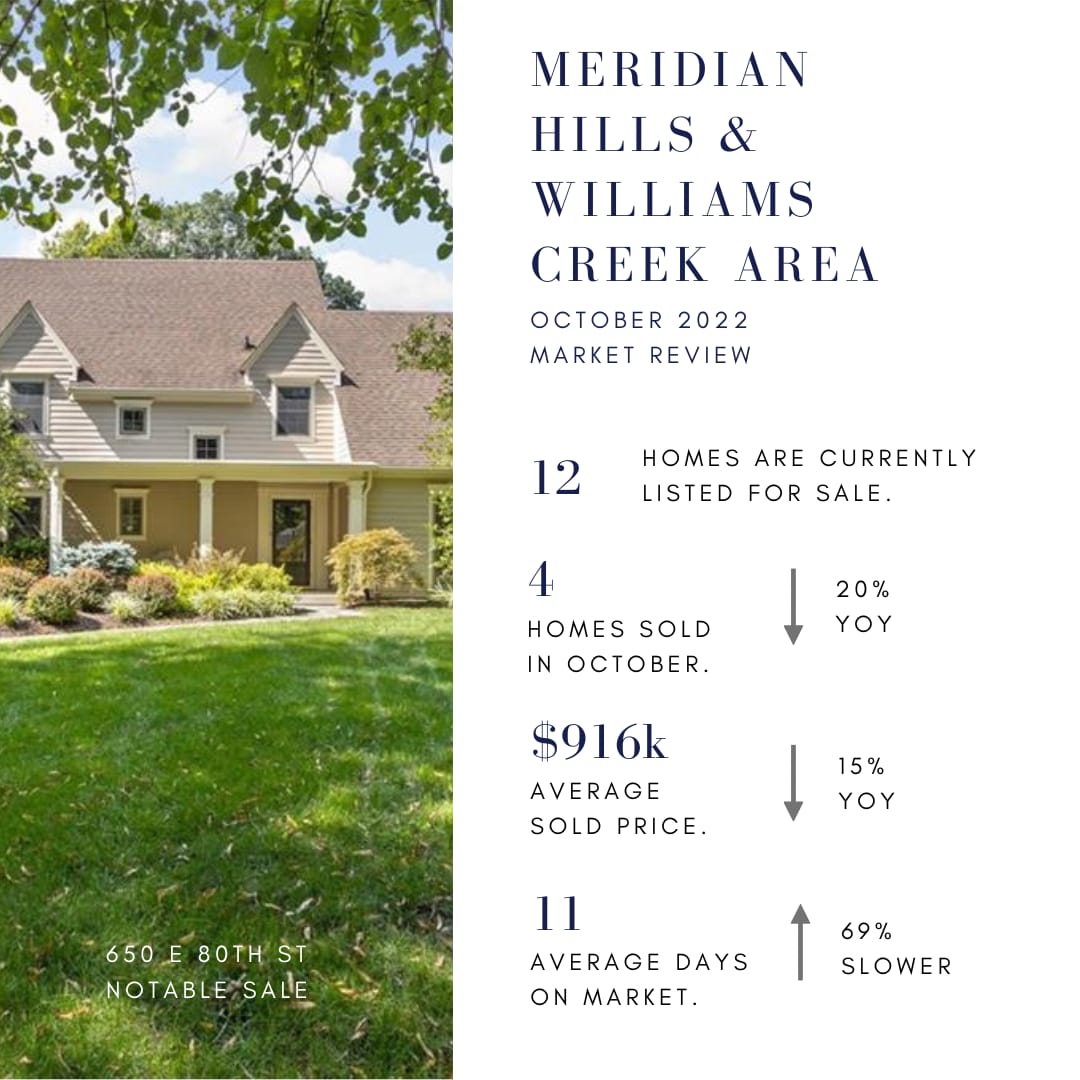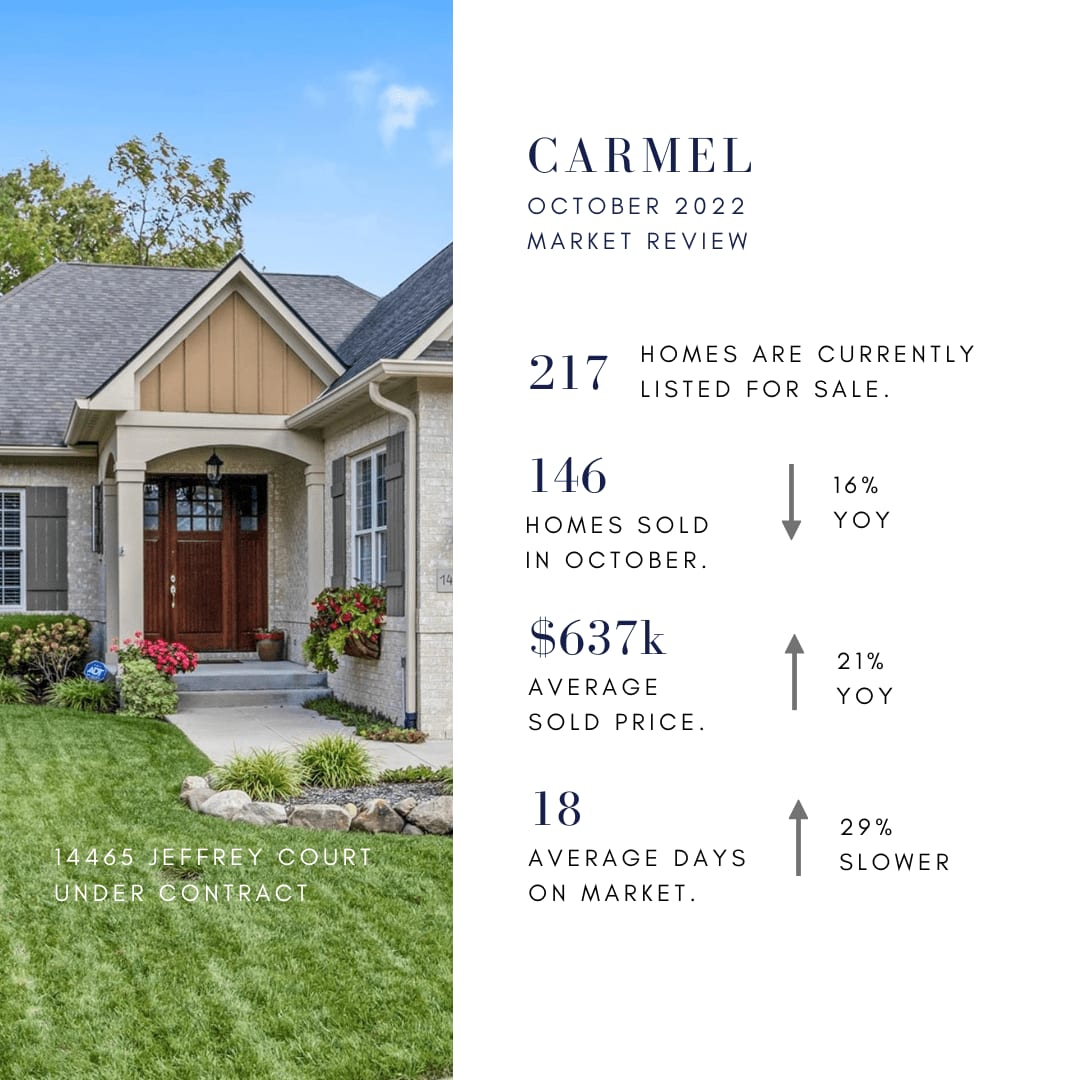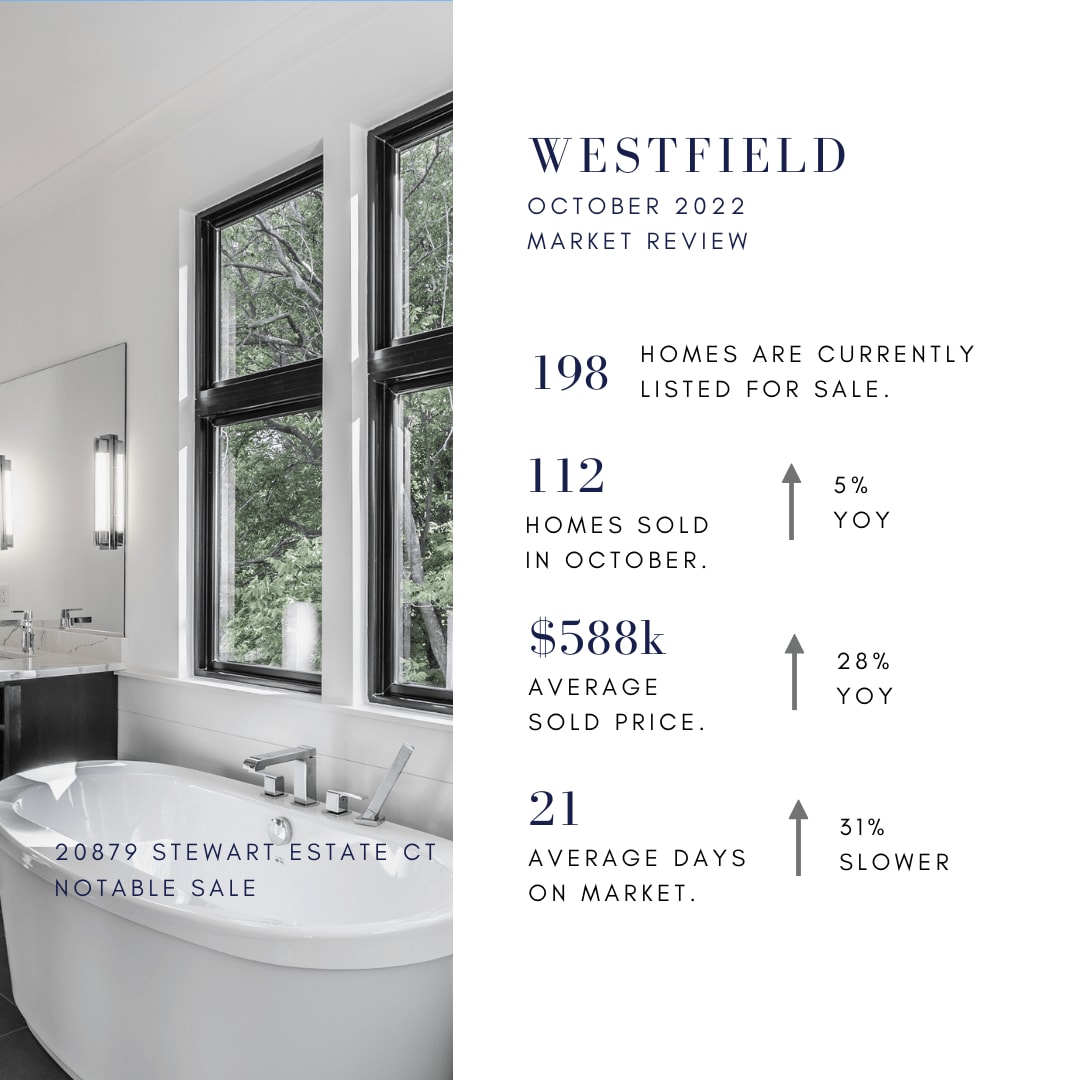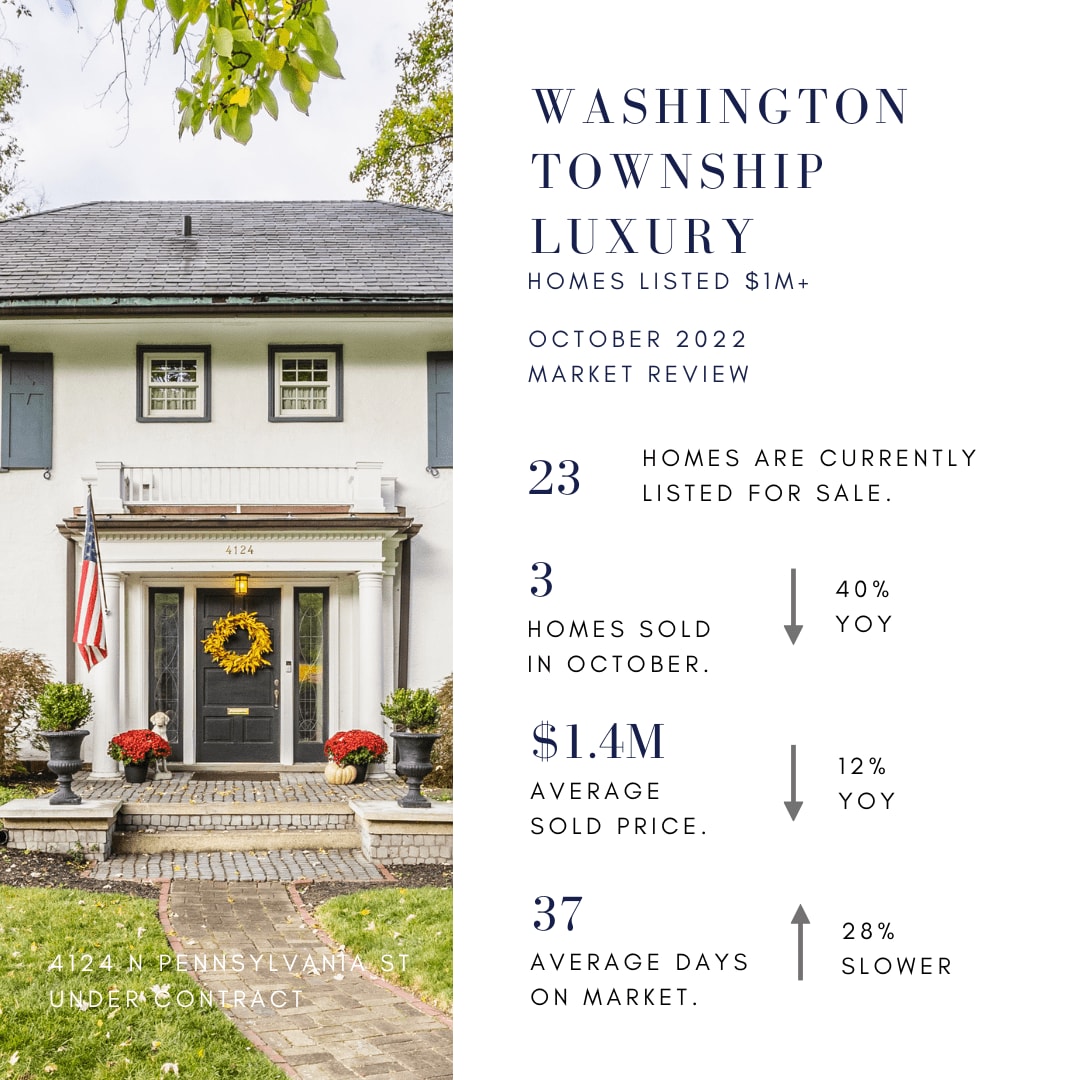 As the real estate market in Indiana continues to shift, it remains critical to work with an industry professional with the experience and unique understanding of what these changes might mean for your current and future real estate investments. Call Matt today to discuss how he can best help you.
Data collected 11/7/2022 from MIBOR BLC. Date range 10/1/2022-10/31/2022.